5 Signs You Need a Construction Logo Redesign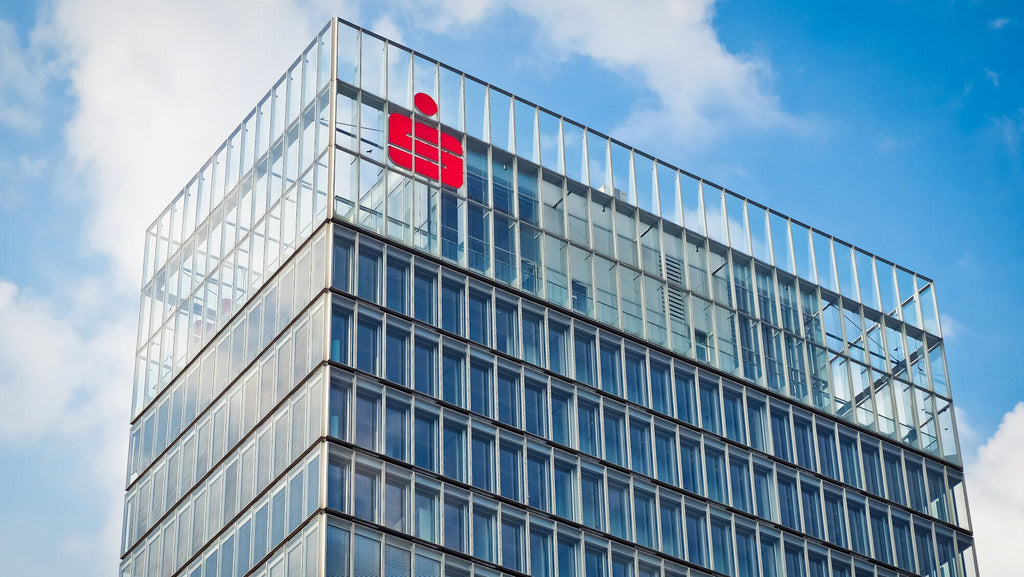 42% of consumers believe that a logo effectively a company's personality. So what does your construction logo tell people?
Having the right logo for your construction business will help to set you apart from the competition, drive in customers, and spread the word about your brand. But trying to know if it's time to redesign your logo or keep things the same is a tough call to make. 
So if you want to know more about the best construction logo design, and the tell-tale signs you need to make a change, keep reading.
1. Your Current Logo Doesn't Convey What You Do
It may seem obvious that your logo needs to show what you do for it to be successful, but many companies still make this mistake. If you're asking yourself the question, "Do my customers know what I do?" then this is a sign that your current logo isn't working.
For a construction company, you want to make sure your logo conveys the construction aspect of your business. If it doesn't, then some customers might not be able to make the connection between your logo and what you do.
2. Your Logo Looks Outdated
Construction companies are constantly looking for new and innovative ways to stay ahead of the competition. Having a logo that looks outdated will make your company look like it's behind the times.
New companies are popping up every day, so you'll want to make sure your company looks fresh and modern. The best way to do this is by having a logo redesign.
3. You're Not Seen as a Leader in Your Industry
If you want customers to view you as a leader in your industry, you need to visually convey this through your logo. One way to do this is by using the color blue, which is often associated with trust and security.
But you can also do this by using fonts and images commonly associated with your industry. For example, if you're a construction company, you might want to use an image of a house or a hammer in your logo.
While a logo, by itself, won't give you credit within the industry -- it adds to your overall package. Everything has to look right.
4. Your Logo Is Too Complicated
A complicated logo will be difficult for customers to remember and may also be difficult to print on various items. Keep your logo simple so that it's easy to reproduce and people will be more likely to remember it.
The last thing you want to do is confuse or frustrate your customers, so be sure to keep it simple! For example, you might want to avoid using multiple colors, too many fonts, or strange images in your logo.
5. You're Not Happy With The Design
If you're not happy with your logo, likely, your customers won't be either. It's important to have a positive attitude about your business and its branding and this should start with your logo.
You can be unhappy about your logo for some reason, but if you feel that it is holding your business back in any way, you should take the time to reevaluate it and make a decision.
In general, if you feel like you meet any of the above criteria, it's time for new construction logo ideas.
Why Do Construction Companies Need Logos?
Aside from being something people remember, logos are also great at advertising your main products or services. Whether you specialize in highway construction or expand your offering, you want to be memorable.
The majority of construction companies have either a sign displayed outside their location or on the back of their business card. You can also commonly find these logos throughout the worksite or on safety vests for passers-by to see and take note of.
It may not be easy to come up with a good design, but it's definitely worth the investment. If a customer is looking for a construction company and sees one with a great logo, they know this must be a good company based on the first impression only.
The Benefits of Having a Great Logo
One of the biggest benefits of having a great logo is it will bring customers to your business. If customers are looking for a construction company, there are already plenty of options out there. If yours has an eye-catching design or catchy slogan, you'll be at the top of their list!
Logos are also great for advertising services. If someone sees a logo for a construction company and they're looking for those services, they'll remember the name and be more likely to contact you in the future.
A well-designed logo can also help set the tone for your business. If you want to come across as professional, then your logo must reflect that. It's also a good way to show customers that you take your business seriously.
A great logo is essential for brand recognition. If people see your logo and recognize it, they will know they can trust you. You'll be at the top of their minds whenever they need your services again as well as be able to tell others about your company easily.
Last but not least, having a great logo makes your business look professional. This is essential when it comes to competing with other construction companies. If you want to give your business an edge, a professionally designed logo is the way to do it.
When it comes to thinking about redesigning a construction logo, here are the signs to look out for. We'll go into detail on each point below.
Finding the Right Construction Logo for Your Company 
Designing a construction logo can be difficult, but in the end, you'll be glad you did it. This will help grow your business in many different areas.
Contact us today to learn about how we can make your new logo pop with custom printing and decoration! We would be happy to work with you to come up with a unique design that both you and your customers will love.
You won't regret it!