5 Tips for Finding a Construction Vest to Suit Your Needs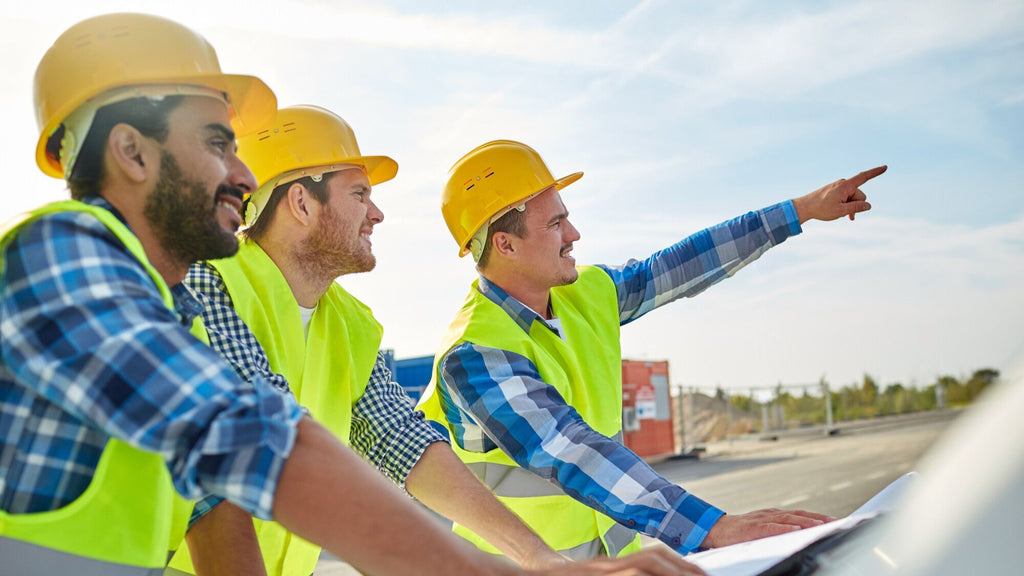 In 2021 alone, there were roughly 4.26 million work-related injuries that required a medical consultation. Worker safety is paramount, and one of the best ways to protect your construction workers is with a construction vest. 
However, you may not know what to look for in a construction safety vest. Everything from the material to color plays a key factor and must be taken into consideration when protecting your workers on the job.
This helpful guide discusses tips and tricks for finding the best safety vests, so be sure to keep reading for information you won't want to miss. 
1. Choose the Best Material
When searching for construction vests, look for flame-retardant material that's also reflective. This gives workers optimal mobility and security.
You can choose vests anywhere from Class 1 to Class 3. Some vests are ideal for electrical work and others are designed for oil and gas work. Some vests are a combination of both.  
You should consider the certification when selecting the best construction safety vest. If working in a flame-hazardous environment, look for vests that extinguish automatically when the construction worker moves away from the ignition source. These vests work to protect against serious injury and death. 
Be mindful of OSHA requirements, as you may face fines if your workers don't have the correct flame-resistant clothing. Always purchase a construction safety vest from a reputable supplier. 
2. Look for High Visibility Vests
You should also purchase a safety vest with high visibility. These vests must be reflective with material that prevents your body heat from getting to an uncomfortable temperature.
Material that works to keep your body cool makes the job site more comfortable for workers. Look for flame-resistant yet lightweight, breathable material. 
Look for a neon construction vest or an orange construction vest. Yellow construction vests are also a great option, along with yellow-green, orange-red, and bright red. You want the vest you use to feature a fabric that's bright and fluorescent so it can stand out against a variety of backgrounds and lighting conditions. 
The reason fluorescent-colored fabrics are essential is the special pigments they have that absorb and reflect UV (ultraviolet) light. This makes the vest glow and appears bright, even when dimly lit or worn at night.  
The placement of reflective tape is key. It needs to be strategically placed to help increase the vest's visibility when worn in low-lit conditions. Light bounces off the reflectors, making the best seem brighter than it actually is. This is very important at night, when drivers shine their headlights on the road, making the reflectors clearly visible. 
3. Consider the Area
Are you looking for construction vests used in high-traffic areas? If so, you'll need Class 3 vests.
They're designed specifically for high-traffic work areas. This includes intersections and highways.
These vests are ideal because they have a significant amount of pockets for equipment, tools, notepads, calculators, and other items. You can also use pockets to display your company's logo. Class 3 vests are also highly reflective, boast microphone tabs, and have grommets to secure your tools. 
Since these vests feature high visibility, they're ideal in inclement weather. They're usually made of extremely cool material and have reflective strips meaning two inches across. They also have four pockets on the vest's exterior. 
These vests are commonly used by public safety workers such as emergency responders, survey crews, and railway crews. They're very reflective at night and work well when used in areas with traffic speeds of 50 mph. These visits also offer a full range of motion.  
4. Life of the Vest
Next, consider the life of the vest. Many have a limited service life due to dirty, sweaty work conditions or exposure to heavy traffic that leads to the vest losing its reflective properties.
When worn daily, a vest will last six months. Moderately worn vests last as long as three years. If you notice any damage to the vest or they stop reflecting light, immediately replace them. The vest you choose ensures worker safety. 
Also, if your vest was worn in an accident, you should replace it. When the colors fade past the inspection card, it's also time to replace your vest. If you notice your vest's colors are in the caution zone or below it, you should replace your vest. Ensure your vest always has bright, bold colors for optimal safety on the job. 
5. Look for Safety Breakaways
Vests should have breakaway systems that help when pulled with excessive force. In this instance, the vest breaks away from the body, helping to reduce and prevent accidents if the vest gets caught or tangled in a machine or heavy equipment moving parts. 
You should also invest in color-coded vests. This makes it easier when distinguishing between workers assigned to different jobs or that work in different departments. You can also use color-coded vests to implement a coordinated response system in the event of accidents or other work-related incidents. 
Purchase a Construction Vest Today
When shopping for a construction vest, remember to look for flame-resistant materials, reflective strips, and bright, fluorescent colors. The lifespan of your construction vest depends on how often it's worn, but remember that if a construction safety vest is worn or loses its reflective properties, it's time to invest in a new one, regardless of when you purchased it. 
If you're looking for construction worker vests, Hi-Viz.com can help. We offer everything from high-visibility clothing to custom printing and decoration. Check out our safety vests today!