6 Tips for Improving Concert Security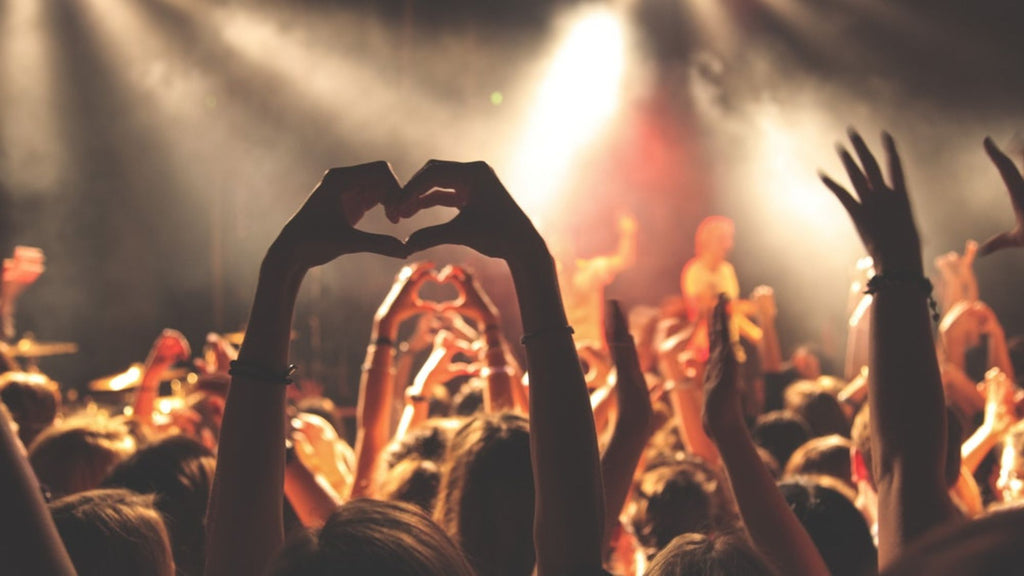 While concertgoers are jamming to their favorite tunes, you're keeping an eye out for any and all threats. And reports of no threats are like music to your ears at the end of the night.
Unfortunately, people can easily become seriously injured at concerts, especially when large numbers of people start to push toward the exits or stage.
Fortunately, having visible concert security can make a big difference in how well your event runs. Here's a rundown on six tips for improving your event security at your next concert.
Let's jump in!
1. Evaluate Your Facility's Security Risks
One of the best steps you can take to make your upcoming concert more secure is to comprehensively assess all security risks at the concert venue.
For instance, ask yourself the following questions:
Who will be attending the concert, and do they draw controversy?
Who is performing, and do they draw agitators?
Do you anticipate any protests at the event?
Also, ask yourself if the concert venue has security vulnerabilities. As an example, indoor venues don't have as many escape routes as outdoor ones do. In addition, outdoor venues are tougher to secure.
Another factor to consider is whether members of the media will be present at the concert. This is important because the media tend to draw larger audiences, and sometimes larger audiences encourage agitators.
Furthermore, consider whether the event venue features non-human threats to security. For example, a nearby highway could pose a threat to your concertgoers' safety if motorists in the area drive erratically.
The answers to these questions will assist you in defining the types and volume of the threats you will be facing at the concert. Then, you can assign enough people to address these potential threats in various areas of the venue, both inside and outside. 
2. Set Up Security Checkpoints
You can also mitigate security threats at a future event by setting up checkpoints near the concert venue. Only if attendees are allowed to pass through the checkpoints can they enter the concert area.
The checkpoints will force agitators to immediately confront registration staff and security personnel before they can reach the concert crowd and cause damage or injury. 
3. Create a Plan for Emergencies
As you prepare for a concert, take time to develop a plan for responding to any emergency that may occur during the event as well. Everybody on your team of security personnel should follow this plan if a disaster crops up.
Your emergency plan should cover the following points:
Multiple ways to evacuate the crowd during the concert
Steps to take if active shooters are present
Safe area and safe room locations
Meeting location for staff during emergencies
Plan for directing guests during emergencies
Notifications and signs for guests to refer to during emergencies
The plan should also spell out how staff members will communicate in an emergency.
4. Keep Security Efforts Visible
Your goal when it comes to providing event security should not be to deal with threats. Rather, it should be to keep threats from occurring altogether. For this reason, you should make your event security measures known.
You can do this by having your security professionals wear hi-viz vests, rather than keeping them undercover. This may encourage agitators to view your event as being fully protected. As a result, they will be less likely to cause trouble.
In addition, consider placing visible metal detectors around your event entrances. This will deter crowds from entering the venue with weapons and other prohibited items.
Alternatively, you can perform bag checks or use handheld metal detectors to keep dangerous items out of the event venue. You can also keep cameras posted throughout the concert facility to dissuade people from engaging in criminal activity.
Following the above steps will do more than just discourage problem behaviors. It will also help your event attendees to feel safer. And if an emergency does happen, they'll know who they can come to for help.
5. Match Registration Information to IDs
To ensure that event attendees actually belong at the concert, you should gather identifying information from them ahead of time during the registration process. This information should include, for example, their names, addresses, and dates of birth.
Collecting this information will make it more difficult for intruders to assume other people's identities.
If possible, ask your guests to send copies of their IDs to you before the concert. Then, compare these copies to their IDs at the concert gate. This is the most effective way to confirm their identities.
6. Take into Consideration Cyber Threats
Keep in mind that not all security risks at concerts are physical. Some are cyber ones, too. For this reason, you should also take steps to safeguard your eventgoers' devices and data.
To do this, make sure that the venue's Wi-Fi service is password protected. Also, have an information technology expert double-check to make sure that malicious individuals cannot use the network to pilfer data from your event attendees' devices.
How We Can Help with Concert Security
Making your concert security visible with the help of hi-viz vests and cameras can instantly curb threats during an upcoming concert. Likewise, developing an emergency plan can help you to keep your concertgoers safe.
At Hi-Viz.com, we take pride in offering high-quality, high-visibility safety apparel as well as custom printing for our safety gear. Get in touch with us to learn more about our products and services, and order today!