7 Benefits of High Visibility Clothing for Construction Workers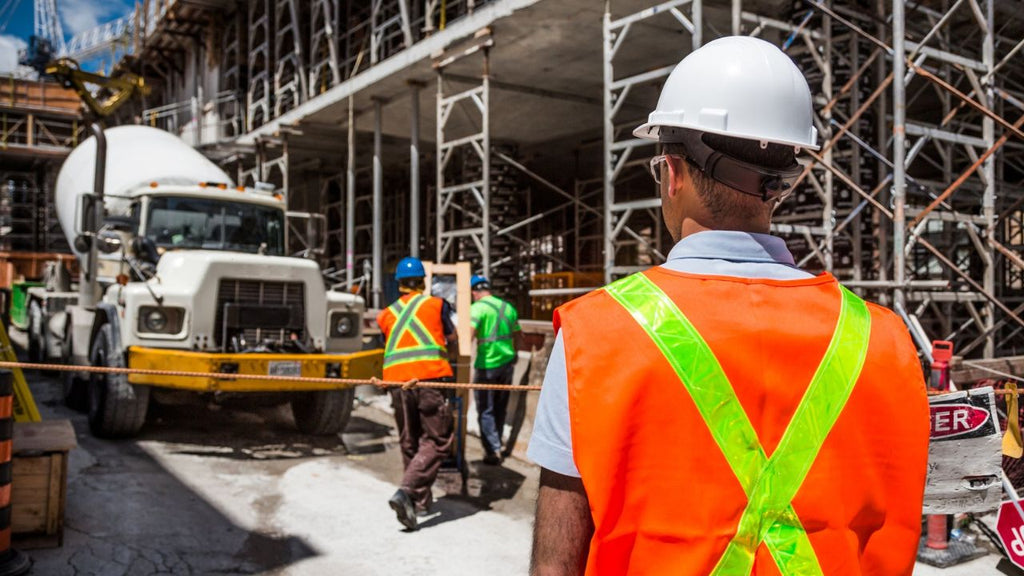 Construction is one of the most dangerous industries to work in. In 2020, this industry experienced the most workplace deaths. Luckily, there are many innovations that help make construction a safer industry. 
One way that you can stay safe on the job is by investing in high visibility workwear! Do you want to learn more about construction safety and how high visibility clothing can benefit construction workers? 
Keep reading this article for the top seven benefits of investing in high visibility safety clothing. 
1. Keeps Employees Visible
The primary benefit of safety clothing is that it helps keep your employees visible at all times. When construction crews are working, especially on the road, it can be difficult to see them, even with their high visibility clothing. 
If they were wearing regular clothes, it would be even easier for them to blend in with their surroundings. 
However, high visibility clothing stands out from typical clothing. It will make sure that your employees are always visible, no matter the conditions. 
2. Reduces Chance of Accidents
High visibility clothing also significantly reduces the likelihood of accidents. While this safety clothing will not completely prevent every accident, it makes construction sites an all-around safer place to work. 
When your employees feel safer at work, they will also be more productive and have better morale. This means you will get your work done faster and more efficiently as a result of your improved working conditions!
Still, many accidents can be prevented when workers are easily recognized and visible to drivers and other workers. 
3. Easy for Drivers To Recognize
Similarly, it is much easier for drivers to recognize workers when they are wearing high visibility clothing, like a safety vest. If there is construction on the road, drivers will be able to recognize construction workers in high visibility clothing and will be able to drive more safely around your employees.
Many accidents that result in construction fatalities are the fault of drivers. By making it easier for people on the road to spot your construction workers, you can reduce many of these incidents. 
This is also important, as it will help them become aware of changing road conditions due to the construction site. For example, if there is an area where the road turns into one-way traffic, it will be easier for drivers to recognize this change when they see construction workers. 
Finally, having reflective, high visibility clothing gives your employees more credibility on a construction site. Drivers and other people passing by will be more likely to follow their instructions because they look more official with their safety clothing. 
4. Safer During Weather Hazards
High visibility clothing also protects construction workers from potential weather hazards. When you are working in conditions with rain or snow, it can be difficult to see through the weather. 
Even if you are not working on the road, these weather conditions can make it difficult for other workers to see you, like those who are operating the equipment on your construction site. If someone operating a machine doesn't see you, you may be seriously injured or even killed. 
Regularly wearing high visibility clothing will help you stay visible, even when weather conditions are bad!
5. Better for Emergency Situations
Wearing high visibility clothing is also important for emergency situations. Working on a construction site comes with many hazards and potential dangers. If there is an emergency situation, having high visibility clothing will make it easier to spot employees. 
For example, if your construction workers are caught in a fire in an industrial building, the first responders will be able to identify your employees and will have a better chance of discovering and rescuing them. 
Because these safety clothes are reflective, it is easy to spot people wearing them. This is true, even in a dark building. To make sure you and your employees stay safe during an emergency, it is important that you have reflective clothing. 
6. Many Product Options
Another benefit of using high visibility clothing for construction safety is that there are many product options that you can choose from! This makes it a great choice for employees in any industry. 
For example, you can buy high visibility coveralls, vests, gloves, pants, and even headwear. It also comes in many fluorescent colors that will contrast with your work environment, like bright yellow-green or orange. 
Depending on the construction site you are working on and the time of the year, you may need to buy safety clothing that offers more protection and warmth. Luckily, high-visibility clothing makes it easy to put safety first!
7. ANSI-Approved
Finally, high-visibility clothing is ANSI-approved. ANSI is also known as the American National Standards Institute and was created to help set safety standards in the workplace. 
ANSI has set 3 classes of high visibility clothing. Each class needs to wear a different type of high visibility safety apparel while they are working. This includes parking lot attendants, waste management workers, and road construction workers. 
Construction workers require the highest level of visibility, so buying clothing that is brightly colored and reflective will ensure that you meet these safety standards while you are on a construction site. 
Buy High Visibility Clothing Today
Buying high visibility clothing for construction workers is one of the easiest ways to increase your workplace safety. Because they make you more easily visible, they will protect you in any dangerous situation. 
Are you looking for high-visibility safety clothing? High-Viz.com can help! We provide everything from safety vests to high visibility jackets and more. 
Check out our website today to learn more about our safety clothing products and to get custom printed apparel for your employees.