8 Mistakes When Buying Custom Printed Safety Vests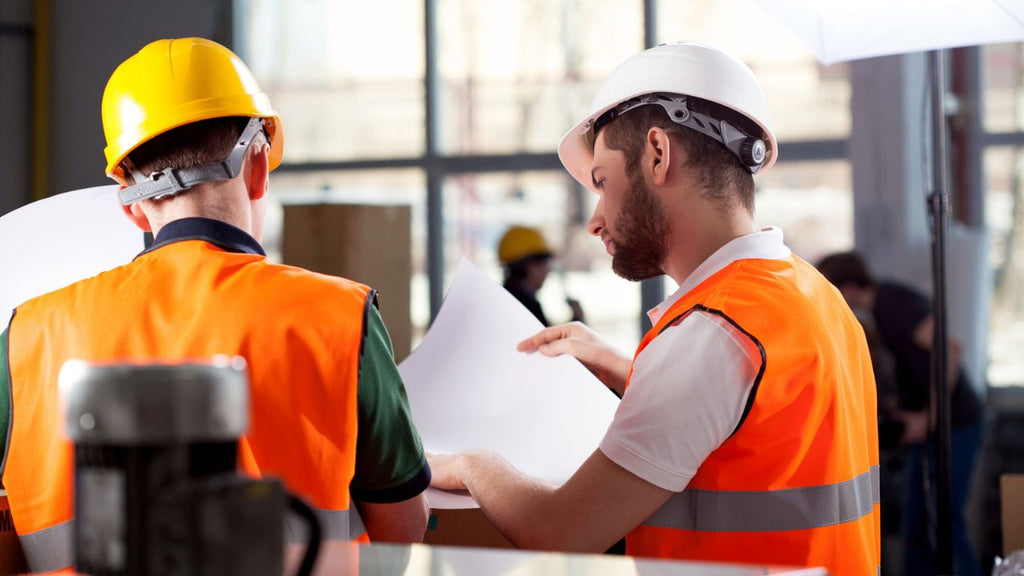 Did you know there are around 2.8 million nonfatal workplace accidents and injuries in the US each year? While not all of these can be prevented by wearing a custom high-visibility safety vest, this apparel can help reduce the number of injuries or fatalities that could occur in your business. 
But, what are the most common mistakes people make when buying custom printed safety vests? Before purchasing these crucial products, you'll want to be sure you can get the maximum benefit from your investment.
Don't worry, by the end of this guide, you'll know how to avoid some typical purchasing errors made by companies requiring hi-viz safety vests. 
Keep reading to learn more. 
1. Not Thinking About Your Messaging
The main benefit of a hi-viz safety vest is that it can help reduce accidents and keep your employees safe at work. You can also add your company's contact details to a custom vest to ensure people can get in touch if they see a potential safety hazard that they think you need to be aware of. 
But, it would be a huge mistake to overlook the marketing opportunities offered by custom safety workwear. For example, you can write your business's slogan across the back of your vests, potentially advertising to thousands of people who may walk past your employees every day. 
You could also use a safety vest with a logo to increase your brand awareness. This is a fantastic way to boost your marketing efforts for a small investment. 
2. Choosing the Wrong Fonts
It's often best to use a black color scheme for your vest's messaging so the writing stands out against the bright hi-viz material. However, you also need to think about your font choice. While it can be tempting to use a fancy font style, this may be difficult to read. 
Not only could this detract from your messaging, but it could mean people who would be interested in your services wouldn't be able to read your contact details. Therefore, it's often best to stick to a font that is easy to read, even to someone who is quickly passing by in a vehicle. 
3. Not Considering the Wearer's Job Requirements
You can buy different types of custom high visibility safety apparel depending on the wearer's job requirements. For example, one worker may need a long sleeve vest with plenty of reflective material if they are likely to be working in a high-traffic area.
But, some employees may prefer a short-sleeve construction vest if they will be working in warm weather. Considering this factor before ordering can help you find the right custom safety vest for each worker's needs. 
4. Not Knowing About the Different Safety Vest Classes
It's necessary to know about the various safety vest classes when placing a custom order. Class 3 vests have the highest amount of reflective material, whereas Class 1 safety vests have the least. 
You should check which Class is required for workers carrying out certain tasks, and you can then buy your custom vests with confidence. 
5. Picking the Wrong Sizes
When it comes to choosing custom safety vests, one size does not fit all. If you purchase vests that are too small they could restrict movement and make your employees feel uncomfortable. Should a vest be too large, it could snag on objects and pose a risk to workers' health and safety. 
Try to choose custom vests that are likely to fit staff neatly, and be willing to provide employees with different sizes if it would make them more comfortable during their shift. 
6. Working With the Wrong Supplier
It's critical to work with the right supplier when designing and producing a custom safety vest. A top-class business will have an experienced team that can walk you through each step of the process. 
For example, dedicated professionals can help you select a safety vest and provide you with a design placement document for your artwork. They can also help you choose between the various customization options such as screen printing, heat transfer, and embroidery. 
This expert help can make it straightforward to get the highest quality custom safety vests for your business.
7. Getting the Pricing Wrong
You won't want to overpay when buying high-visibility vests, but it's not always a good idea to choose the cheapest apparel either. Ask your supplier about their best price, and confirm their custom hi-viz vests are of excellent quality. 
This can reassure you that you are getting value for money from a trustworthy supplier. 
8. Delaying Too Long Before Ordering Custom Printed Safety Vests
When you are running a busy company there are many important tasks to complete. However, it's vital not to let buying custom safety vests slide down your list of priorities. This could result in a worker becoming injured unnecessarily, so it's essential that you don't delay in providing them with the right apparel. 
When you work with a reliable supplier, they will be able to create and deliver your order in a fast timeframe so you can get your custom vests into your employees' hands as soon as possible.
Contact Hi-Viz.Com Today
Investing in custom printed safety vests can help you keep your workers safe while also making it easier to advertise your brand. At Hi-Viz.com, our professional team will work with you to understand your needs and provide you with your ideal safety vests. 
When you receive your superior products at affordable prices, you'll be delighted you ordered from our well-established company. 
To discuss your custom safety vest needs and to receive a free quote, contact our team today.