A Complete ASTM F1506-22 Standard Summary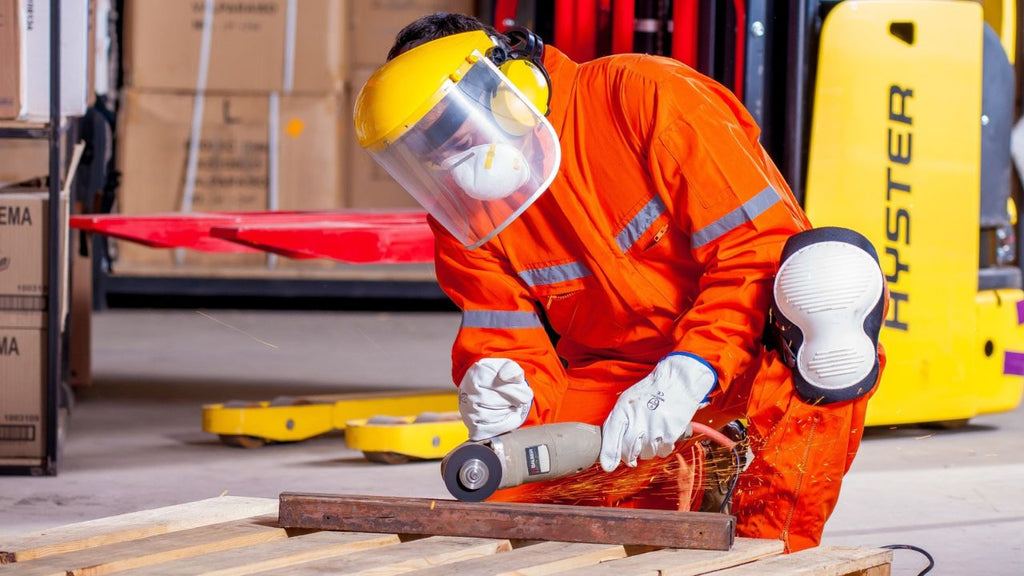 The most current government statistics report that workplace deaths and injuries were down in 2020. This is partly a result of employers complying with safety regulations.
Flame resistant clothing is a critical protection for workers who may be exposed to fire or electric arc. It provides thermal insulation and minimizes burn injuries.
FR clothing doesn't melt onto the skin. It's very durable and resists tearing open.
To ensure proper flame resistance, clothing must meet the ASTM F1506-22 standard. Learn more about this important standard and how to choose the right safety clothes for your work environment.
What Is ASTM F1506-22?
ASTM F1506-22 is a performance standard for flame resistant and electric arc rated protective clothing. It specifies the minimum requirements for FR fabrics including:
Arc rating
Flame resistance
Mechanical durability
Garment construction and performance
Garment labeling
ASTM F1506-22 doesn't cover coated or laminated protective clothing for rainwear in an arc hazard environment. It doesn't apply to hand protection either.
Flame Resistant vs Arc Rated
ASTM F1506-22 specifies the performance standards for flame resistant and arc rated safety clothing. All clothing with an arc rating is flame resistant. Not all FR clothing has an arc rating, though.
Both types of clothing resist ignition and will self-extinguish. The difference is that arc clothing has been arc tested. It passed a test of exposure to arc flash.
Flame Resistant Clothing
The main characteristic of flame resistant safety clothes is that it resists catching on fire. It protects against hazards like flash fires, flames, and embers.
FR clothing isn't fireproof. It can ignite if exposed to fire. However, it won't ignite as quickly as other fabrics and it won't continue to burn once it starts.
Arc Rated Clothing
Arc clothing is flame resistant. It must also pass testing to determine how much energy the fabric will block. Arc testing measures how well the fabric insulates against arc flash.
The clothing label lists the arc rating. You must wear garments with a rating high enough for your working conditions.
Development of ASTM F1506-22
ASTM is an international organization formerly known as the American Society for Testing and Materials. ASTM has developed more than 12,500 global standards.
ASTM first released the F1506 standard in 1994. F1506-22 is the most recent version of this standard. The previous version had been in effect since 2020.
Periodic updates are necessary to reflect changing technology and ways of working. The changes in ASTM F1506-22 compared to the earlier ASTM F1506-20a primarily deal with fabric testing and arc rating.
For example, the new standard clarifies which tests are required for fabrics. It also specifies how often these tests must occur.
Regulations for Flame Resistant Safety Clothes
Several sets of regulations apply to safety clothes for use in environments with flame or electric arc hazards. Employers must meet requirements from OSHA. Fines and penalties can result from violations.
The National Electrical Safety Code (NESC) covers the safety of utility workers, including requirements for protective clothing. Industry trade groups like the National Fire Protection Association (NFPA) have also released standards for ensuring that flame resistant and arc clothing truly protects workers. OSHA regulations incorporate these standards.
Clothing that complies with ASTM F1506-22 complies with all of these standards.
OSHA Regulations for Flame Resistant Clothes
The Occupational Health and Safety Board (OSHA) requires that employees who are exposed to hazards from flames or electric arcs wear appropriate protective clothing. 29 CFR 1910.269(I)(8) defines the standards for flame resistant clothing.
Employees must wear FR clothing with an arc rating at least equal to the employer's incident heat energy estimate. The regulation applies when the estimate is more than 2.0 cal/sq cm.
OSHA prohibits clothing made from flammable fabrics such as:
Acetate
Nylon
Polyester
Rayon
Polypropylene
These fabrics are only acceptable if they have been treated to effectively withstand flame and electrical arc conditions.
NESC 410
NESC article 410.A.3 provides guidance for protecting employees who work on electrical supply and communication lines. The standards for protective clothing essentially follow ASTM F1506-22. An arc hazard analysis determines the necessary arc rating for safety clothes.
The NESC guidelines note that a clothing system with an outer layer of flame resistant material and an inner layer of non-flame resistant material can block more heat than a single layer.
NFPA 70E
NFPA 70E is a voluntary standard that covers safe electrical design, installation, and inspection. It's also known as the National Electrical Code (NEC).
NFPA identifies four risk category levels for FR clothing. PPE category 1 is the least severe and category 4 is the most serious. When multiple layers of clothing are necessary, they need to be tested together as a system.
Why Choose High Visibility Flame Resistant Clothing?
Utility workers and first responders may need safety clothing that meets OSHA high-visibility standards in addition to being flame resistant. High-visibility safety clothing is a good choice even when it's not required by law. It provides extra security when working in dark or low-light conditions.
The type of high-visibility clothing employees need depends on the type of work they do. For example, workers in oil and gas extraction need a different type of protection than firefighters.
Three performance classes of high-visibility clothing offer different levels of visibility. Class 3 offers the most visibility. Each class has a minimum level of:
Fluorescent background material
Retroreflective tape (amount and width)
You can see if the high-visibility clothing you want meets flame resistant standards by looking at the label. Safety clothes that meet high visibility, flame resistant, and/or arc rating standards will have a mandatory label. The label tells you the level of protection the garment offers.
You can choose the safety clothes that meet the requirements of your job site.
Custom Printed Flame Resistant Safety Apparel
Flame resistant clothing is critical safety equipment for workers who may be exposed to fire or electric arc. For proper protection, FR clothes must comply with ASTM F1506-22. Apparel that meets this standard will provide reliable, effective protection.
You can trust Hi-Viz.com for high-visibility flame resistant clothes. Our apparel meets ASTM F1506-22 standards for flame resistance and ANSI/ISEA standards for high visibility.
We offer the added benefit of custom printing. You can publicize your company or brand. You can use customization to distinguish one workgroup from another.
Contact us today to get a quote. Help prevent workplace accidents with safety clothes that display your logo and fit your budget.