Custom Workwear: Why You Should Add a Logo to Hi Viz Apparel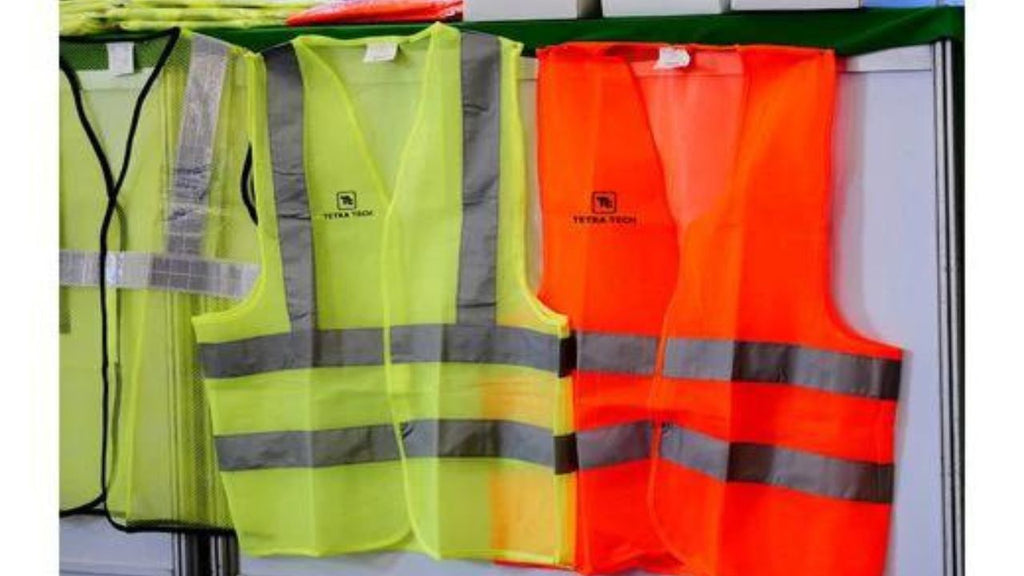 Studies show that a logo is the most recognizable brand identifier, with 75% of people recognizing a brand by its logo. Logos are an essential part of business recognition. They can be used anywhere from your business cards to your company vehicles and even company workwear. 
Do you want to learn more about the reasons why you should add custom-printed logos to your high-vis apparel? 
Keep reading this guide for everything you need to know about custom safety apparel and why you should invest in it for your business. 
Offers Brand Credibility
One of the biggest benefits of custom workwear is that it increases your brand credibility. 
This is because it shows that your business is professional. When you include a company logo, it shows the identity of your business and shows that you are a legitimate organization. 
It also keeps your employees looking uniform and shows your clients that they are part of a team. 
Not only will adding your logo to your workwear make your business seem more professional and uniform, but it will also convey consistency to your customers! Your clothing will match your business, your vehicles, and all other branding. 
Set Apart From Competition
Another reason why you should invest in custom safety apparel for your company is that it can help set you apart from your competition. Because every business has a unique logo, it makes it easier for customers to know what business you and your employees are a part of. 
If you want an easy way for your customers to differentiate your business from another contractor's, getting your high-visibility clothing customized is an easy way you can do this. 
Increased Brand Recognition
Adding logos to your workwear will also increase your brand recognition. This is because pictures and emblems are easier to recognize than a word. 
As your customers see your logo on your vehicles, your workwear, and anything else, they will be more likely to remember your brand for longer! 
Good for Marketing
Custom workwear is also a great option to improve your marketing. While it may not be necessary to have your logo or business information on your high-vis workwear, it essentially provides free advertising for your business!
Whenever your employees are working, they are promoting your business and increasing your reach. Even if they aren't working, they can advertise your business if they are wearing their work uniforms. 
Even if your employees are on a lunch break, wearing uniforms with your business logo can help you attract new customers to your business. Someone that sees them in their work clothing may be reminded that they are looking for services similar to yours and will be more likely to reach out. 
If you want to save money on your marketing expenses while still gaining new leads for your business, custom workwear is a great option. 
Easily Identifiable
Many people have experienced the inconvenience of being unable to find someone to help them in a business. Whether you are shopping at a large retailer or a small business, it can be difficult to identify an employee if they are not dressed in workplace-specific clothing. 
Custom workwear makes your employees more easily identifiable. If your employees are not wearing clothing that is specific to your company, it may make it difficult for customers and clients to tell the difference between employees and other customers. 
On the other hand, employees that are wearing clothes with your business logo will be easier to recognize! If a client or customer has a question, they will know who to ask. 
Increased Customer Loyalty
Paying for custom logos on your safety apparel will also increase your customer loyalty. This is because customers are more willing to work with companies that they know and trust. 
When you are a business owner, you can increase your trust and credibility by making your business easy to recognize. 
If a customer sees your business logo on your employee's uniforms, they will have that sense of trust and will be more likely to stay loyal to your business. 
Improved Team Bonding
Custom clothing can also help your employees feel like they are part of a team and will improve your team bonding! When each employee is wearing the same clothing that has the same logo, it sends a message that they are all part of the same team. 
Simply investing in custom safety apparel can remind your employees that they are representing your business and are an essential part of your team. 
Safety
Finally, custom workwear will improve your employees' safety.
In general, high-visibility clothing makes your workplace much safer. They are easily illuminated, which makes it easy to see people wearing the clothing, even in low-light situations. 
Adding your branding to this high-visibility clothing will increase your workplace safety even more! This is because it makes it easy to distinguish your team from other people working in the area. 
It makes it easy to identify members of your team and take action if necessary. Plus, it shows your customers and clients who they can turn to if there is an issue or a safety hazard. 
Interested in Custom Workwear? Get Custom Printed Safety Vests
As a business owner, having a consistent brand is necessary for the success of your business. Investing in custom workwear and adding your logo to your high-visibility apparel can provide your business with each of these benefits and more!
If you want to create a high-vis vest with a logo, High-Viz.com can help! We offer custom-printed high-visibility safety apparel and can help with all of your branding needs.
Contact us to learn more about our custom-printed safety apparel or to get a quote for your custom safety vest needs.