Essential Construction Safety Gear for Staying Injury Free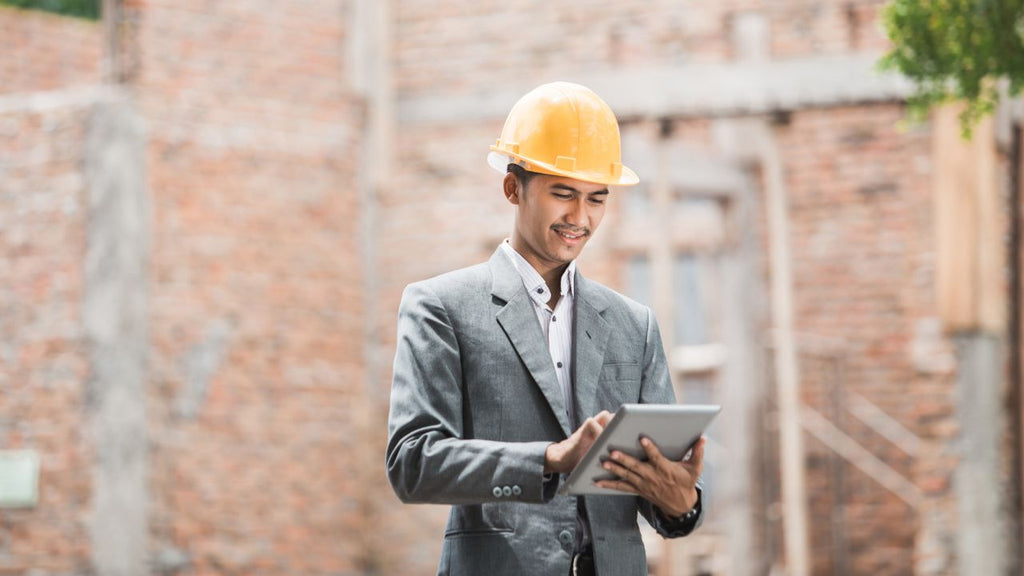 Can you believe that there were almost 4,765 fatal workplace injuries in the United States in 2020 alone?

While this number is lower than the year before, it's still an astounding statistic. With this in mind, construction workers should do everything they can to protect themselves. With the right equipment, you can ensure your employees go back to their families after each day of work.

Are you wondering what you need to hand out to every employee? Keep reading to learn all about essential construction safety gear for staying injury free.

Reflective Clothing
Many construction safety clothes focus on toughness and hardness. While these qualities are essential, it's just as important to have clothing that's categorized as high-visibility. Whether you're working in the dead of night or during a time of bad weather, visibility can make the difference between a fatal accident and a productive construction project.

The best high-visibility clothing features reflective strips that can pick up on even the most minute and scattered photons. The same is true of car headlights. That way, anyone who is working by a road will have a much lower chance of getting hit by a vehicle.

In fact, roadwork is often the most dangerous type of construction project because of the almost constant traffic. While traffic cones and signs can help direct cars in a safe manner, high-visibility clothing is still a staple you won't want to be without. The good news is that you can get high-visibility construction safety vests, shirts, pants, and more.

The best companies even provide you with custom printing options so that you can represent your construction company's name and logo, among other options.

Back Braces
Depending on your construction project, your employees may have to pick up and move a significant amount of heavy objects. From sandbags and bricks to heavy parts and tools, picking up something without a back brace could cause someone to pull a muscle or worse.

It's important to emphasize that a back brace isn't a substitute for proper lifting. Rather, you should still instruct your workers to pick things up using their legs instead of bending over and risking their backs. The back brace can provide support by reducing the amount of pressure that's put on the spine.

That way, more power from your muscles can be put toward carrying the object instead of squeezing your spinal nerves. Let's not forget that a single back injury could paralyze someone for life or cause chronic pain that could prevent them from ever working again.

Instead of letting something like this happen, a simple back brace can go a long way.

Hard Hats
Do you need even more construction safety tips?

Most construction sites involve scaffolding and other high structures that could come toppling down. Even if the structures are as safe as can be, that doesn't mean nothing could ever fall from those heights. A single wrench slipping from someone's hand from on high could cause fatal damage if it hit someone's bare head below.

This is why hard hats are so essential. Anyone who steps foot within the confines of the construction site should be given a hard hat to wear, even if they're only popping in to get something before going elsewhere. All it takes is a handful of seconds for an accident like that to happen.

Knee Pads
Depending on the tasks involved, an employee of yours could end up working on their knees for many minutes at a time. There are some situations where they could stay in a kneeled position for hours. Over time, this can cause all kinds of knee issues.

Since a bad knee isn't easily fixed, it's crucial to prevent any damage from occurring at all. Not only can knee pads protect the health of your workers, but they can also make the tasks much more comfortable for them.

They could even complete their work more quickly instead of being in pain from kneeling on a bumpy surface, for instance.

Steel-Toed Boots
On a construction site, a person's feet can end up being one of the most vulnerable appendages because they can slip under heavy objects and get crushed. This could happen due to heavy machinery driving by or even from dropping a large object that someone tried to carry.

To reduce the risks of construction sites, you should ensure that every employee has at least one pair of steel-toed boots they can rely on whenever they're working.

The best steel-toed boots can protect you from thousands of pounds per pressure. Without them, that kind of pressure could completely destroy a person's toes.

Safety Gloves
The hands are yet another vulnerable part of an employee that you should protect using approved safety gloves. There are all kinds of hazardous materials that construction workers shouldn't touch with their bare hands. Instead of getting sued for negligence because your employee suffered chemical burns, you should invest in gloves for everyone.

Reliable gloves should be thick and withstand wear and tear. Aside from protecting people from hazardous materials, it can also prevent skin from tearing when lifting heavy objects, using power tools, and more.

Gloves are often made with leather, but you might find some pairs that use other materials, including synthetic ones.

Are You Ready to Wear Construction Safety Gear?
Now that you've learned all about essential construction safety gear for staying injury free, you can ensure that anyone on your worksite is equipped with what they need. That way, you can prevent many accidents and avoid entangling yourself in an injury lawsuit.

We're your number one provider of high visibility clothing, including custom vests, shirts, pants, and more. We use only the highest quality materials so that the clothing lasts as long as possible and continues to save lives.

If you have any questions about our highly-rated products, feel free to contact us. We're always happy to help.