High Fashion: Everything You Should Know About High Visibility Safety Apparel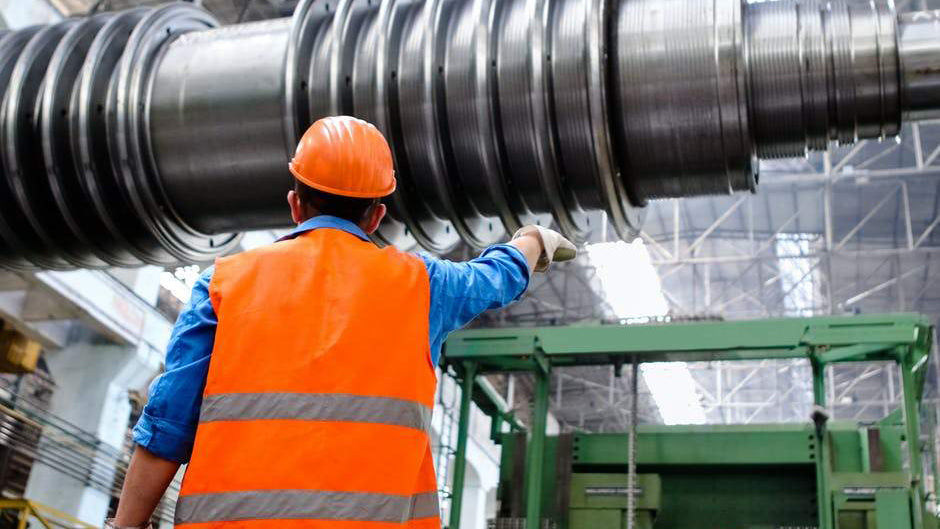 Maintenance workers began using high-visibility clothing in 1964.
High visibility clothing is used in a handful of industries, including construction and roadside maintenance. You've seen this type of clothing in the form of reflective pants, bright shirts, and orange vests.
Did you know the different colors on the clothing are used in different scenarios? Most people don't. In fact, we bet there's a lot you don't know about high-visibility clothing.
Don't worry because we have all the information you need. Keep reading the guide below to discover more about high-visibility safety clothing. 
How Do I Select My Hi-Vis Clothing?
The main characteristics you'll notice about any high-visibility clothing are reflective tape and bright colors. Most pieces of HIV clothing are made with shades of yellow, green, orange, white, and red. 
When selecting hi-vis clothing for your job, double-check for an ANSI/ISEA label. You'll notice either a 2015 or 2004 label, depending on what set of standards the clothing matches. 
2015 standards allowed for better, safer fits for workers and provided guidelines on gloves and armbands. If you're looking at a label correlating with 2015 standards, you'll also find information on flame resistance and performance class. Always have a flame resistant safety vest nearby!
To gather a better sense of quality clothing items available, check out well-known hi-vis clothing brands, such as RadWear high visibility clothing. 
When Do I Wear It?
Wear your high-visibility safety clothing on a worksite with potential dangers, especially if moving vehicles nearby. You'll especially need to wear it if you're working in a darker or highly congested environment.
Hi-vis gear is also required for employees performing excavation or flagging roles. Employees working in areas of potential struck-by dangers should also be wearing hi-vis clothing to guarantee their co-workers are fully aware of their presence on a site.
While wearing safety gear, there are several factors to constantly be aware of. Keep in an eye on the weather, specific work tasks being performed, the proximity to moving vehicles, lighting conditions, and the presence of flames. 
Are you working at a site and notice there are no barriers between you and moving vehicles? This is a scenario in which it's especially important to wear your high visibility reflective gear.
Pay Attention in Training
If your job requires hi-vis gear, you'll learn about it during training. Listening during training is crucial to protect you and your co-workers on the job. 
Training should cover when to use the safety gear, how to select the correct fit, how to properly store the equipment, and how to clean your gear. Did your trainer not cover these topics? Make sure to ask the questions yourself. 
Are you on the job and notice co-workers not correctly wearing their gear? Give them a friendly reminder, or speak with your boss if it becomes a problem. 
The Uses of Color
High visibility safety gear colors are used in various jobs, but some colors are used more often in specific environments than others. 
Neon yellows are used in most environments because it contrasts the surrounding elements, such as dirt, rock, and trees. Orange is typically used on the water because orange contrasts well with blue. Those working in natural environments, such as forests, often wear bright pink because it's not a color often found in nature. 
Is your company using other colors on a vest to create a company logo? Follow mandatory guidelines. When the vest with the logo is laid flat, you must be able to see 40% of the minimum amount of the reflective material. 
Distinct Classes of Reflective Clothing
Hi-vis clothing can be categorized into 3 distinct classes. The different classes indicate levels of reflection and have a variety of uses depending on your job. 
Guarantee you're wearing the correct class of hi-vis clothing as you work. Check with federal and state guidelines if you're unsure about what to wear. 
Class 1
Class 1 includes the least reflective clothing. Those wearing this class of gear blend into their environment, and the moving vehicles around them are unable to spot them from a distance. 
According to ANSI/ISEA standards, class 1 clothing must have background material at least 217 square inches. If used with a bright background, the reflective tape must cover 155 square inches. If used without a bright background, such as any black high visibility shirts, the reflective tape must cover 310 square inches. 
Class 2
Do you work by traffic alongside a roadway? You must wear class 2 or 3 hi-vis clothing. 
In class 2, the background material must take up at least 755 square inches. The reflective tape must take up at least 201 square inches of space. 
If you're wearing this clothing class, there must be a barrier, such as orange traffic cones, between you and the moving traffic as you work during the day. Traffic should also be slowing down as they approach the construction site. 
Class 3 
Class 3 hi-vis clothing pieces are the most visible and easiest to spot from a distance. No matter which way they're standing, those wearing class 3 must be able to be seen from 1,280 feet away. 
This clothing class should be worn near high-speed traffic, at night, or in highly-congested city areas. It's also worn in the case there's no lane change available for nearby traffic. 
The background of the clothing must cover at least 1,240 square inches. Reflective tape should cover 310 square inches. Class 3 clothing should also either have sleeves or trousers. 
A class 3 ensemble can be created by pairing ANSI class 2 shirts with class E trousers. Your class E trousers must have reflective tape that covers at least 108 square inches. 
Keeping Safe: High-Visibility Safety Clothing
Protecting yourself and those around you is imperative when working on a hazardous job site. Educate yourself on high-visibility safety clothing with the above article. 
It's important to know when to wear it and how to properly wear it. If your job requires wearing hi-vis clothing, know which class of clothing to wear. Ask your employer any questions if you're confused about what to wear. 
To get your own hi-vis clothing today, check out our site. We offer a large variety of brands and are even able to provide bulk custom orders. Contact us today to get started.