The Ultimate Guide to Safety Vest Maintenance for New Users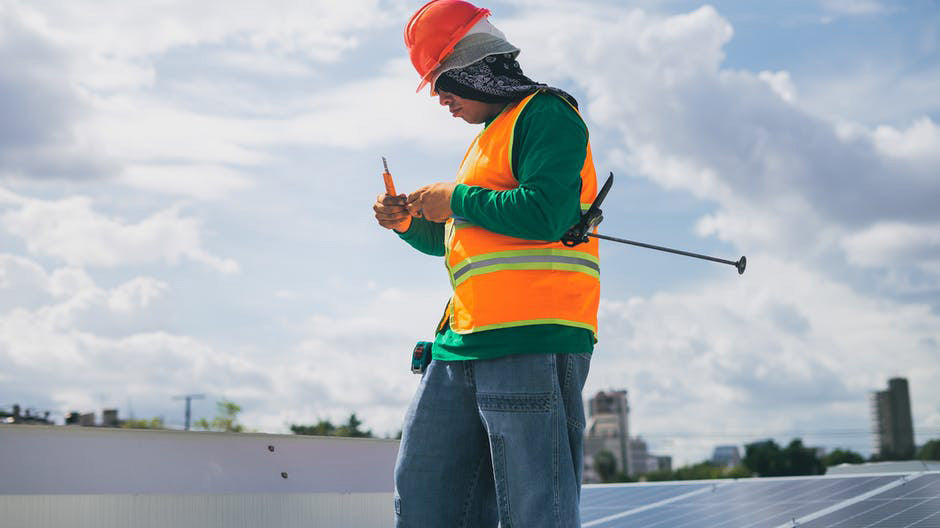 Congratulations! You've just received your shiny new high-visibility safety vest, and it's a thing of eye-catching beauty. But since you're doing the type of job that requires that safety vest, chances are that it won't stay bright and shiny for very long.
And that's a significant problem. Those fluorescent colors and reflective surfaces were designed so that machine operators and drivers in traffic can see you and avoid you in any conditions.
So, if you're concerned with staying safe on the job, this ultimate guide to safety vest maintenance has you covered.
Why Care About Safety Vest Maintenance?
You'll be required to wear a high-visibility safety vest that meets the American National Standards Institute's Class 2 or 3 requirements if you're in any of the following roles and working close to traffic in a complex visual environment: 
An inspector
Engineering personnel
A first responder or off-duty police officer
Working on a roadway construction or maintenance crew (including flaggers)
Part of a survey or utility crew
Part of a landscaping crew
In a nutshell, these guidelines were developed to preserve both life and limb at work. For instance, at maximum, these vests must be visible to drivers traveling over 25 mph, in all lighting and weather conditions, in any body position, and at a minimum distance of 1280 feet. 
Other than the fact reflective gear saves lives, its use is also a legal requirement of the Occupational Safety and Health Administration (OSHA). Your safety should be your and your employer's primary concern for its own sake. However, it's worth keeping in mind that violating OSHA's safety requirements carries some stiff penalties for your employer.
Now, over time and with use, the retro-reflective materials and fluorescent dyes that comprise your safety vest will:
fade with exposure to UV radiation from the sun
dull from wear and tear
become obscured by dirt and grime
These factors defeat the purpose of those materials. After a while, you'll be wearing a not-so-high-visibility vest.
With all of that said, it should be obvious why keeping your high-visibility safety vest in pristine condition is of paramount importance.
What Makes Safety Vest Care So Difficult?
The nature of the work that requires donning a safety vest often means that you and your clothing, especially your safety vest, will get quite dirty quite quickly. And as we discussed, your life could literally depend on keeping your safety vest clean (at least until it's time for a replacement). But that isn't as easy as tossing it in the washing machine with the rest of your heavies and then drying it until it's crispy.
Even optimally maintained, a typical high-vis safety vest that sees daily wear should remain in a serviceable condition for up to six months. If worn only sporadically, a well-maintained vest can last for up to three years. But how you clean your safety vest has a significant impact on how well it is maintained.
Since keeping those sensitive fluorescent dyes nice and bright is essential, you need to ensure that they don't fade. And since keeping those delicate reflective materials nice and shiny is just as vital, you need to ensure that they aren't damaged.
All these considerations shouldn't cause you to stress, though. Just follow the instructions below, and rest assured that you'll be taking the best possible care of your high-vis vest.
Step-by-Step Vest Care Instructions
The following steps constitute the ideal method for how to clean your safety vest. However, keep the following caveat in mind: do not use bleach or dry-clean!
1. Prepare
Fill a tub with cold

 

water
Dissolve a detergent of your choice in the water
Use a neutral detergent because the alkalinity of most detergents can decompose the fluorescent brighteners used in your vest's dye and weaken its fibers. Neutral detergents are cold-water-soluble. Shampoo is a suitable substitute if no neutral detergents are available.
2. Treat for Stains
Use a soft, dry cloth to remove loose dirt
Apply a mild stain remover with a dry cotton cloth
Allow the stain remover to set for as long as directed
3. Soak
Soak in the tub of cold, soapy water for 20 to 30 minutes
4. Rub
Gently rub the fabric with your hands, or scrub them lightly

 

with a soft brush
5. Wash
Wash your vest under cold

 

running water to remove all soil and detergent products
6. Dry
Make sure your high-visibility gear is kept in the shade, as UV radiation from the Sun damages its reflective materials. Avoid wringing dry, as this process can cause mechanical damage to your vest's reflective components (like the microscopic beads of glass).
Machine Washing
Although not ideal, using a washing machine to launder your safety vest is still effective. Make sure you only use cold water and the machine's most delicate setting. And to ensure that the fluorescent dyes and reflective materials aren't faded or damaged, wash it inside out and make sure you don't wash it with jeans or other rough fabrics.
You will also still need to pretreat the stains as described above.
Furthermore, if you opt to machine-dry your safety vest, you should only do so on the lowest heat setting. You should also remove it from the dryer as soon as it finishes. If allowed to sit for any longer than necessary, the residual heat from the rest of the hot clothes could damage the vest's reflective tape and cause it to delaminate from the fabric.
Vest Cleaning Products
Due to the sensitive nature of your safety vest's functional components, the following mild stain removers are perfect for removing stains on safety vests:
OxiClean
Zout stain removers
Mr. Clean Magic Eraser
Fels-Naptha soap
Time for a New Safety Vest?
Even if you follow the safety vest maintenance advice above, your gear won't last forever. If you've had to retire your old vest and need a bright, fresh one, Hi-Viz.com is here for you! You can browse our wide variety of vests here.
If you own a construction company or oversee a large crew, you likely have a lot of safety vests that are fading (and failing) at the same pace. But you probably also need a logo or other custom addition on them. Well, we've got you covered there too! Here's some more information about custom printing and bulk orders.