Why Hi-Viz Apparel Is Essential in Warehouse Safety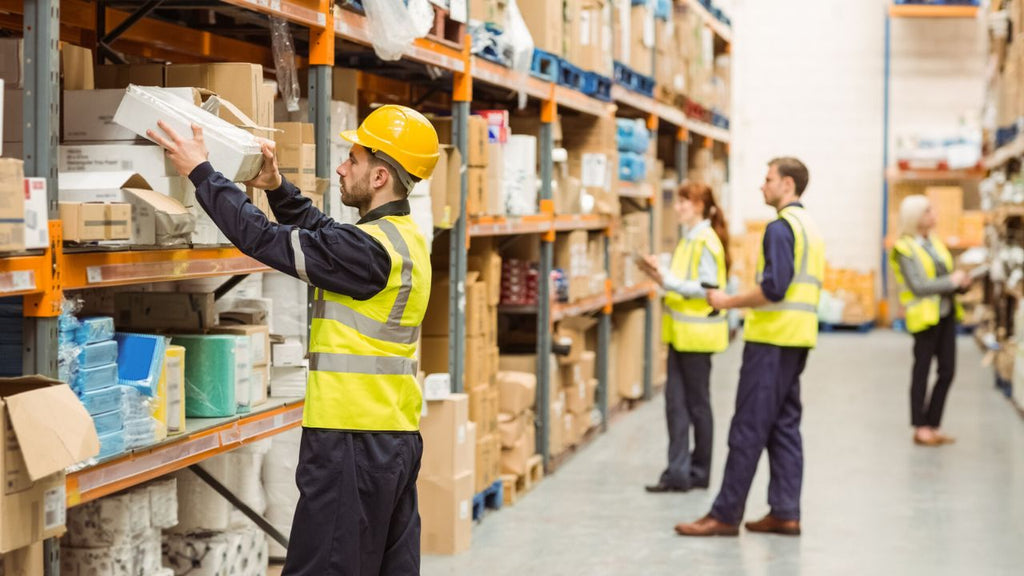 According to some of the latest data from the U.S. Bureau of Labor Statistics, in 2020, employers reported 2.7 million injury and illness cases. Many of those injuries occur in warehouses, making warehouse safety a top concern for many companies. 
There are numerous hazards in a warehouse environment, but hi-viz apparel can help to improve worker safety. 
What is hi-viz clothing, and how can it help warehouse workers stay safer? Keep reading to find out, and discover why you need to start using it today. 
What Is Hi-Viz Apparel? 
Hi-viz or hi-vis stands for high visibility. When many people think of high visibility safety apparel, they think of the typical reflective vest. However, there are many more options on the market, including pants, shirts, jackets, sweatshirts, and more. 
Our high-visibility shirts and other apparel are designed with both safety and comfort in mind. We also offer custom printing options, so you can add your company logo. 
This type of safety apparel is critical to protect workers in low-light or nighttime conditions. However, it also increases visibility during the day, which can reduce the number of accidents on the job.
Construction works wear this type of apparel to alert oncoming cars of their presence. In a warehouse, reflective clothing helps reduce struck-by accidents, which we'll cover more later. 
How High Visibility Apparel Helps in Warehouses
Safety vests are rated by the American National Standards Institute (ANSI) as Class 1, Class 2, or Class 3. 
ANSI Class 1 vests are best for workers in low-impact areas. Delivery drivers, parking attendants, warehouse workers, etc., may wear this type of safety vest. These vests have a minimum of 155 square inches of reflective tape.
Although safety vests are often bright orange or yellow, we also carry blue, black, red, and more. 
Class 2 vests and apparel are more visible than Class 1. Workers in low-light conditions and low visibility areas should wear these. Attendants in high-volume parking lots, toll booth attendants, forest workers, and airport workers often wear this type. 
Finally, ANSI Class 3 reflective clothing is for any workers in hazardous areas, such as near high-traffic roads or in areas where being struck is a definite concern. The standard is that this type of apparel needs 310 square inches of reflective tape, including material on the arms and legs. 
Your warehouse workers may not require ANSI-rated clothing, but it does improve visibility, and it can help to reduce accidents. 
Prevents Struck-By Accidents
Sudden and unexpected contact with objects is one of the leading causes of injury in workplaces, and it's a common concern in warehouses. 
These accidents can include: 
Being struck by an object
Being caught in an object or equipment
Being struck against equipment or objects
Being caught under collapsing materials
In a warehouse, heavy objects can slide, slip, swing, roll, etc. Being hit by these objects can cause serious injuries or even death. According to the National Safety Council, 75% of struck-by fatalities involve heavy equipment. 
Often, these incidents occur because one worker doesn't see another. Safety vests and other types of high-viz apparel make it easier to see workers on the warehouse floor. Ensuring all your workers have safety apparel can reduce struck-by accidents, especially where forklifts and other heavy equipment are involved. 
Easy to Find Workers
There's a lot going on in a warehouse, especially around all the moving vehicles and machines. However, having workers wear high-visibility safety apparel makes them easier to find. It makes communication easier, as you can quickly find the workers you need when you need them. 
Additionally, safety apparel is more visible, allowing you to keep an eye on your workers. This makes it easy to supervise and organize everyone. 
To make it even easier to spot certain employees, you can use different vest colors. Workers with an orange vest might be new trainees, while supervisors might wear red ones, and visitors or clients might wear a different color. 
Various Materials for Different Situations
There are various types of vests and safety apparel designed to fit different situations, such as breakaway vests and flame-resistant styles. 
Breakaway safety vests are designed to protect workers from getting strangled, choked, or injured if their vest catches in any machinery. This type of safety apparel is meant to easily come apart in an emergency. 
Safety apparel also comes in different types of material, such as breathable mesh for hot summer days. You can also buy short-sleeve reflective polo shirts. Heat hazards and environmental conditions can cause heat-related illnesses, so it's important to keep your workers' comfort in mind. 
Flame-resistant safety apparel is vital for any workers exposed to fire or electric hazards. This material is designed to protect the wearer from heat and flames. 
Comfortable to Wear
Safety gear is useless if your workers don't want to use it. Since safety apparel should be mandatory in the warehouse to prevent accidents and improve visibility, you want the clothing to be comfortable. After all, comfortable workers are more productive and happier. 
Safety gear fits almost any body shape or size, and it's easy to wear. Different styles mean you can find breathable materials for hot summer months and warmer options for the winter. 
Additionally, many styles have pockets, perfect for storing pens, note pads, and small tools.