Why Your Company Needs Custom Safety Vests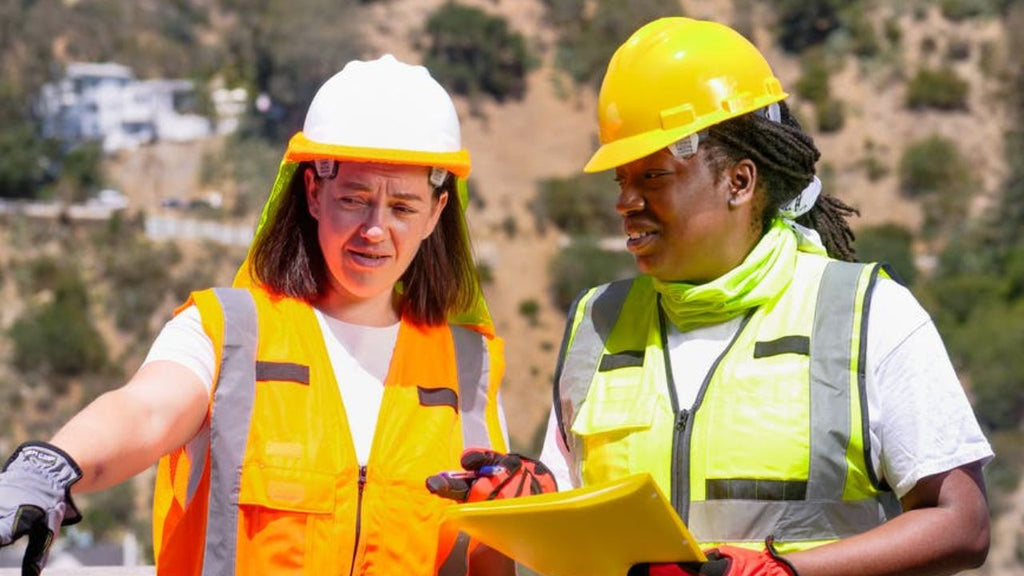 In 2020, there were 4,764 fatal workplace injuries in the United States, plus many more injuries and illnesses. When you own a company, finding ways to keep your employees safe is of the utmost importance. 
One way that you can improve your safety measures is by using custom safety vests in the workplace.
Do you want to learn more about customized safety vests and how they can help your business? Keep reading this article for the top reasons why your company needs safety vests!
Safety
The primary benefit of investing in custom safety vests is that it increases workplace safety. This is especially important in dangerous industries, like construction. Safety vests are often considered Personal Protective Equipment and can increase personal safety. 
For example, if you are working on a construction site on a busy road, having this reflective or bright safety vest will make it easier for oncoming cars to see you. This way, you will be less likely to get injured or killed while working. 
If your workplace doesn't have good visibility or lighting, having a safety vest will help you stand out! This is even important when you are working on closed construction sites.
People driving or operating heavy machinery may not be able to see their surroundings very clearly, so a safety vest will lower the chance of workplace accidents. To make sure your employees stay safe, you must invest in safety clothing!
Branding
Next, safety vests help companies with their branding and make it easier to promote their company. When you customize your vest to include your business logo, anyone who sees your employees will have an interaction with your company. 
If they are looking for a company like yours to help with a job, your employees can recommend your business. It is essentially like free advertising!
These custom safety vests also make your company branding more cohesive and recognizable. Even if your employee is working off-site, people will be able to associate them with your company and know that they have the right credentials to be working on the job. 
Identification
Another great benefit of using custom safety vests in the workplace is that it makes it easy to identify your employees! This is important for your employee safety, especially in the event of an accident or a natural disaster. 
This brightly colored vest will make it easy to find your employees!
However, it will also show others that your employees are affiliated with your business. If someone needs help with something, they can find someone in a high visibility safety vest and approach them for help!
These customizable vests can also include your business name, logo, and even different categories of workers! This way, it is easy for people to find the exact person that they need help from. 
Easy to Gather
When you are working on a large job site, it can be easy for your employees to be scattered all over the place. They may be working on different parts of a project, so it can be difficult to gather everyone that you need. 
However, these custom high-visibility safety vests make it easy to identify your employees or co-workers when you need them! This allows you to quickly find the right people to help you with your work. 
Plus, it is beneficial for times of emergencies in the workplace. Getting your employees gathered together quickly and efficiently is crucial, so having these easily identifiable vests will make it easier to gather everyone together. 
Guidance
Safety vests can also help with directional guidance. When you are wearing a safety vest, others will know to listen to you and follow your instructions. This is why police officers will wear these vests when they are directing traffic away from an accident. 
People will recognize the credibility of a safety vest and will listen to what you have to say. 
It also makes it easier for people to spot you. For example, rescue teams often wear bright safety vests that make them easy to see. If someone sees you in a brightly colored vest, it will make it easier for them to reach out for help!
Meets Safety Guidelines
Finally, having your employees in custom high-visibility clothing will ensure that your company meets the strict safety guidelines and legal regulations in your industry. High visibility clothing is often required for dangerous working conditions, like on a construction site. 
It makes your employees more visible and can keep them safe. Plus, there are OSHA regulations for visibility requirements. 
For example, daytime workers must wear some type of safety vest that is orange, yellow, or bright green. Night-time workers need reflective safety vests, which reflect back headlight beams. 
There are a few different classes of safety vests, each required in different situations. For example, Class 1 safety vests are to be worn when traffic is less than 25 miles per hour. Class 3 safety vests need to be worn when traffic is greater than 50 miles per hour. 
If you don't meet these OSHA safety regulations, there is a chance that your company can be fined or penalized. Plus, it makes you more liable in the event of an accident. By getting the right type of safety vest, you can protect your company and employees. 
Need Custom Safety Vests? We Can Help
When you own a business, especially in the construction industry, you need to customize safety vests to protect your employees. Not only will this increase your workplace safety, but it will ensure that you meet safety guidelines and have property identification. 
If you need help creating custom logo safety vests, Hi-Viz.com can help! We offer customizable high visibility clothing and accessories, from reflective jackets to safety vests and more. 
Contact our team today to learn more about our custom safety vests with logos and to find the right gear for your business!