7 Tips for Choosing Construction Vests for Your Workers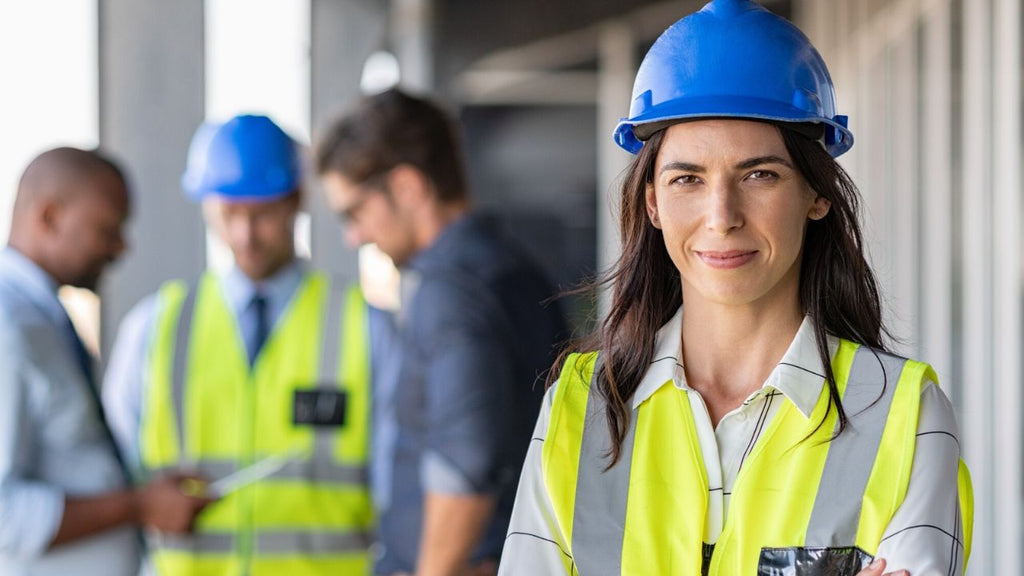 Working in the construction industry can sometimes be dangerous. There are around 150,000 injuries on construction job sites each year. Wearing proper safety gear can help keep you and those around you safe. 
It can be challenging to know what type of safety apparel to wear if you work in the construction field. Construction vests, goggles, and hard hats are some of the things every worker should have in their closet. Even with that in mind, there are countless safety vest options. 
There isn't a one-size-fits-all solution when it comes to safety construction apparel. This guide will talk about our top seven tips for picking vests for your construction workers. Keep your employees visible and safe at all times. 
1. Pick the Right Color 
The color of the construction vest is important. Different colors are better suited for various work environments.
Dark, high-vis vests are suitable for jobs that are indoors, like warehouses. Bright vests are best for outdoor settings. The most common colors for safety vests include:
Orange 
Yellow
Red
Purple
Blue
Orange and yellow are most frequently used by construction workers. 
2. Check the Classification
Construction job sites require vests to follow the safety requirements set by the American National Standards. Vests are grouped into three categories — Class 1, Class 2, and Class 3. 
Class 1
These safety vests are best suited for construction workers in low-traffic areas. These job sites can also be found in spots where the speed limit is less than 25 MPH.
These vests are characterized by being orange or yellow. They also feature reflective tape that covers around 155 square inches. The tape goes over the shoulders and around the middle. 
Class 2
Workers in higher-risk environments need to wear class 2 vests. The speed limit in class 2 working areas is typically below 50 MPH. 
Class 2 vests are larger, giving the wearer increased visibility and coverage. They also require at least 775 square inches of orange or yellow fabric. They'll also have 201 square inches of tape. 
3. Think About the Weather
Wearing a safety vest is ideal for early fall, spring, and summer. Workers can stay comfortable when it's hot or slightly windy. 
You might want to explore other safety apparel options if your workers are outside when it's cold. Investing in highly visible winter clothing will keep your workers comfortable and safe during adverse weather conditions.
4. Explore Your Fabric Options
You should consider the vest's material along with the time of year your workers will be wearing it. The vest should be made from breathable fabric that's comfortable. Cotton and polyester fabrics give the wearer different benefits. 
Some of these include:
Water-resistant
Flame resistant
You can also choose to have the vests made from solid or mesh material. Some vests can be constructed from a combination of the two textiles. 
Mesh fabric can keep your workers cool on a hot day. Air can more easily flow through the vest through the small holes. 
Reflective material might be a great option if your workers are outside. Not only will they be more visible, but the reflective material will prevent their body heat from rising. 
5. Select the Right Printing Options
There are many printing selections you can choose from for your construction vests. You can opt to have printed text, your logo, or both included in the apparel. Popular printing choices include:
Heat transfers
Retroreflective printing
Full-color printing
Single-color printing in black
Whatever option you choose should contrast with the color of the safety vest. You want people to be able to see whatever it is you've printed on the vest. 
Black color text and logo are the best-suited and most legible options for construction vests. They're also the easiest way for construction companies to comply with ANSI standards. 
Some companies might not require complying with ANSI. However, following their standards ensures that your workers are visible and keeps them safe. 
Keep in mind that you still want your workers to be visible with their vests. Whatever text or graphics you have printed shouldn't cover a huge chunk of the fabric. 
6. Equip Your Vests With Many Features
Your construction vests should be as functional as they are visible. There are many add-ons you can include with your vests. 
Pockets
Pockets are great for keeping small tools and other items, like calculators and pencils. Explore vests that include multiple pockets. Pockets also give you additional space where you can print your logo. 
Safety Breakaways
Vests with safety breakaways mean the vest will come off the body when pulled with excessive force. This feature is essential for construction vests. It prevents horrific accidents from occurring if a vest gets tangled or caught in heavy equipment or machinery. 
Flame Resistant
Flame-resistant vests have self-extinguishing properties. They won't catch on fire if they get exposed to flames. This feature is necessary if your workers will be in a place where they might be around extreme temperature sources. 
7. Think About Who Is Wearing the Vest
Safety vests aren't always designed for every body type. For example, the average safety vest isn't designed to accommodate the female figure. The vests could be overly large or not fit in certain areas. 
Consider purchasing high-visibility construction vests for your female workers. You don't want your female workers to wear an overly large vest that's more at risk of getting caught in equipment. Some high-vis vests are also adjustable, allowing the wearer to further customize them. 
Follow Our Tips When Purchasing Construction Vests
Investing in premium construction vests is key to keeping your job site safe and compliant. Avoiding hefty fines or workplace accidents or deaths with a brightly colored vest. Partner with a reliable company for all your safety vests and apparel needs. 
High Visibility Safety Vests is the leading provider of safety apparel for many industries. Keep your workers safe with our high-quality vests. Shop our online store today and place an order.