An Informative Guide to Warehouse Safety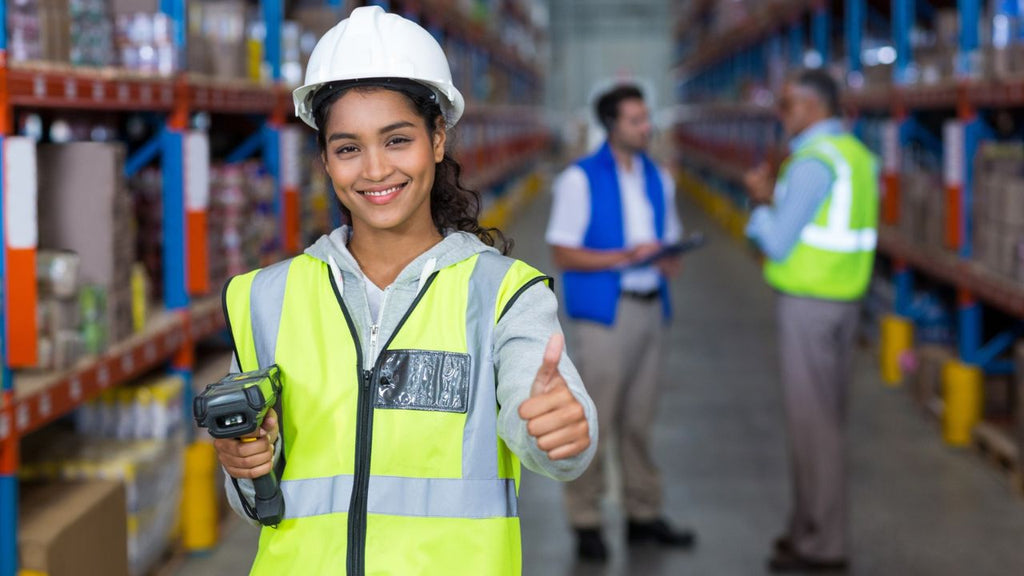 Workplace accidents are becoming an American scourge. More than 4,700 workers died in the workplace in 2020, with millions becoming sick and injured due to accidents. 
Any workplace can create dangerous conditions. But warehouses tend to be the most dangerous workplaces due to the use of heavy machinery, boxes, and unsafe walking areas. You must start implementing warehouse safety measures today, including by informing yourself. 
How can you figure out the dangers in your warehouse? How should you train your employees? What tools should you give employees and visitors so they stay safe? 
Answer these questions and you can keep workplace accidents at bay. Here is your quick guide.
Evaluate Your Warehouse
Every warehouse is different. Before you start a warehouse safety program, you need to do a thorough investigation of your warehouse. Contemplate how fires, chemical spills, and other emergencies can start. 
The top work-related injury cause is exposure to harmful substances. Think about how you can ventilate the air in your warehouse to remove airborne contaminants and COVID-19. 
The second biggest cause is overexertion. You can make it easier to move boxes and heavy objects by smoothing your floors and providing tools like carts for your employees. 
To prevent falls, slips, and trips, you should remove objects off the floor, including cables. Install railings in elevated areas so an employee cannot fall from a height onto the floor.
Talk to your warehouse workers about what you need to do to create a safe warehouse. Ask them about what hazards they deal with and how you should remove them.
Train Your Employees
You should train your employees in several aspects of warehouse safety. New employees should receive a tour of your warehouse. You should point out where the emergency exits are.
Every employee should receive a refresher seminar on safety every year. Talk about how to use heavy equipment and avoid common accidents.
After an accident, you should have a training session. Go over what happened and explain how workers can avoid future accidents.
You should run fire and evacuation drills at least once a quarter. Employees should practice how to use fire extinguishers and treat wounds with a first-aid kit.
Anyone who is operating heavy equipment must receive training. You can ask a training company to come in and give your workers training. Every time you buy a new piece of equipment, you should run a seminar on how to use it.
Mandate Protective Gear
All workers must wear protective gear when they enter the warehouse. It does not matter what they are doing or how long they are working. 
Every worker should wear a hard hat. It should fit comfortably over the top of their head. They can secure it to their head using a chin strap or straps inside the hat. 
Your hard hat can be in any color you want. A white or orange hard hat is easy to see from a distance. 
Workers should also wear high-visibility gear. Safety vests should be mandatory, and workers can wear reflective pants or jackets as well. 
The vest should be in a bright color like yellow or orange. It should have reflective strips around it so a worker can be seen from dozens of feet away. You can make custom-printed safety vests for each employee to make identification easier.
Anyone who is in close proximity to heavy machinery and boxes should wear gloves and steel-toe boots. They can select their own gloves and boots, but their clothes should cover all parts of their hands and feet.
If your warehouse has airborne contaminants, you should require ventilators or respiratory masks. A ventilator should cover a worker's entire mouth and nose. It is okay if it does not protect the eyes, as long as a worker can put goggles over their mask.
Install Safety Signage
OSHA has guidelines for mandatory safety signage in warehouses. You must place signs near exits and entryways. 
Danger signs alert people to serious hazards, such as docks that workers can fall off of. You must place at least one sign near the hazard with a written description that details how people can protect themselves from harm. 
Caution signs alert workers to potential hazards, such as barrels with gasoline or chemicals in them. You should also place a caution sign near a hazard. 
If you feel your workers need special safety instructions, you should put up safety instruction signs. Describe in detail what a worker can do to stay safe and direct them to safety resources like first-aid kits in the warehouse.
Be Careful With Guests
Ask anyone who is stopping by your warehouse to sign in. Once you're told they have arrived, you should ask them to wear protective clothing. 
Go over any regulations so that they stay safe. Do not allow them to stand near or operate equipment, even if they have experience in operating it.  
Keep guests on walkways, away from heavy machinery. If you need to explain the features of a machine to them, stand back and gesture at it with your hands. Do not distract the operator of the machine or ask them to speak to your guest until the machine is off. 
Become an Expert in Warehouse Safety
The only way to prevent accidents is to get familiar with warehouse safety. Do a safety evaluation of your workspace and communicate with your employees about safety. Run yearly training drills so employees are up-to-date on safety protocols. 
Require all employees to wear safety equipment, including ventilators. Put up signs to indicate dangerous areas and give safety advice. Instruct your guests and contractors on how they can stay safe and keep them away from machinery. 
Start your safety plan with premium clothing. Hi-Viz.com provides safety vests, shirts, pants, and other tools. Browse our store today.