The Complete Guide to Custom Printed Safety Vests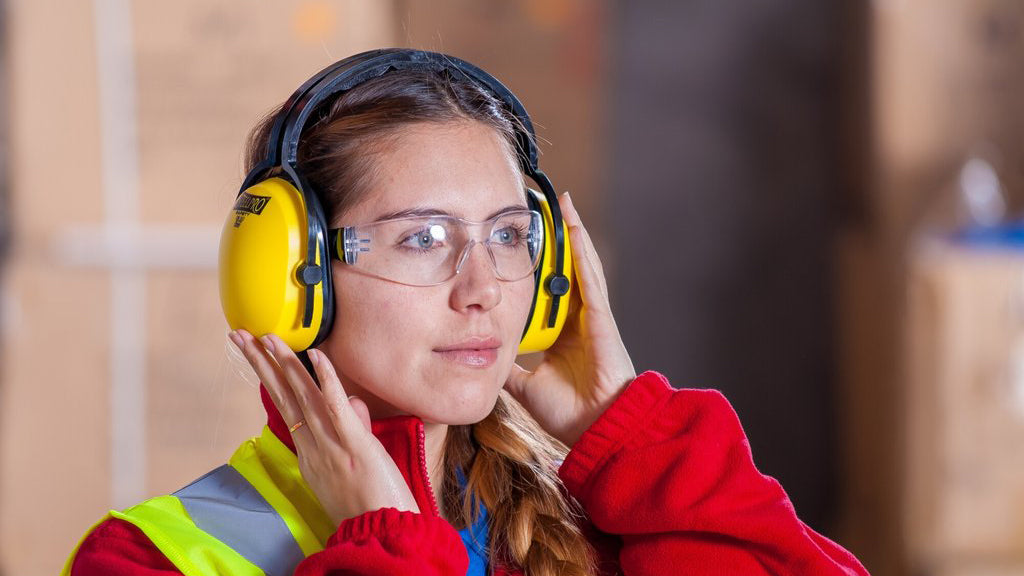 Safety vests are vital to health, security, and branding. Whether you're an event manager or a general contractor, you need customized vests that comply with safety standards and successfully promote your brand.
Fortunately, you can customize your own vests with Hi-Viz without any prior experience. Customers also enjoy generous discounts on bulk orders.
Learn more about custom printed safety vest types and tips for designing your apparel.
Types of Safety Vest Classifications
Are you new to buying and customizing safety vests? Let's start from the beginning with safety vest classifications.
First, all safety vests must get approval from the American National Standards Institute, also known as ANSI. Vests are also classified as class 1, 2, or 3 safety vests. Vest classifications are determined by the amount of reflective material and high-contrast fluorescent fabric used.
Class 1 Safety Vests
For example, sites with lower safety risks, or low-impact worksites, only require class 1 vests. Low impact areas don't receive much traffic. Employees are kept at a safe distance from high-traffic areas, unlike emergency response teams.
Class 1 vests are ideal for parking lot attendants and delivery professionals in low-traffic areas. These safety vests need at least 155 sq inches of reflective material. They work best with neon orange or yellow fabric.
Class 2 Custom Printed Safety Vests
The following safety vest group is classification 2. These vests are ideal for employees working near higher traffic sites, typically over 25 mph. While people work closer to traffic, they should still remain at a safe distance.
Class 2 vests are meant for airport professionals, forest management workers, and toll booth employees. These safety vests also require over 200 square inches of reflective fabric tape. Make sure the reflective tape covers the vest's shoulders and mid-torso area.
Class 3 Vests
The last safety vest classification is class 3. These vests are reserved for the riskiest high-traffic areas, like freeways and railroads. These vests are ideal for emergency responders, worksite inspectors, and roadway construction workers.
These vests require over 310 sq inches of reflective safety tape. Unlike class 1 and 2 vests, class 3 vests must outline the entire silhouette in reflective material.
Tips for Designing Custom Printed Safety Vests
You don't have to worry about sewing your own vest. Custom printed safety vests are produced for you. All you have to do is provide your logo and text.
Let's start with your logo.
Logo Design Tips for Safety Vests
Custom safety vests can teach you a lot about logo design in general. For example, one of the principles of logo design is versatility. Effective logos make an impact at any size and color.
Safety vests come in a limited color palette, including neon yellow, orange, and lime green. Some safety vests come in black but still have fluorescent stripes. Safety vests force you to think about your logo's overall versatility.
First, take your logo and convert it to a simple black outline. Black logos work best on fluorescent yellow and orange vests. If you're customizing a black vest, convert your logo into a white, yellow, or lime green outline.
If you don't want a logo outline, use no more than two colors in your logo. One color will pop more, making a greater impact in the moment.
Consider your branding. How do you want passersby to respond to your safety vest logo? These passersby and worksite visitors could be your next clients.
Adding Text to Safety Vests
Let's go back to the previous point: how do you want people to engage with your vest logo?
Suppose you're a general contractor. You create a simple and relevant hard hat logo that tests well with your target audience. What else can you do to drive engagement?
Why not add your phone number to the back of your vest? You could also add your website or email address instead. This strategy turns your safety vests into walking billboards!
Slogans and taglines also get your message across.
Short taglines work best below the logo. Alternatively, you could include your company's founding date, like est. in 1995.
Text-Based Logos and Fonts
Text-based logos look great on safety vests because they're simple and timeless, two other principles of logo design. However, the wrong font style can lessen the impact of the logo and distract from the vest negatively.
San serif fonts work well on safety vests. They're clear, simple, and easy to read.
Popular sans serif fonts include:
Arial
Open Sans
Lato
Helvetica
Droid Sans
Verdana
These fonts also work if you want to make generic "staff" or "security" safety vests without branding.
While simple fonts work best, you can still include a script font. For example, you could use a script cursive font for your tagline underneath an Arial-font logo.
Safety Vest Patches and Embroidery
Logos, text, and taglines are screen printed onto custom safety vests. Hi-Viz also sews custom patches onto safety apparel.
Patches stand out to potential clients and customers. Plus, you can include your full company name, logo, slogan, and preferred brand colors.
Digitized embroidery is another option.
Like patches, embroidery has a classic appeal. Safety vest embroidery is strong, professional, and resistant to fading. It also works for both text and graphical logo designs.
How to Get Started
You're one step closer to having new custom safety vests.
First, clarify your business goals, logo design, and order amount.
Is your logo simple enough for the safety vest? Do you want to include a phone number or website?
Next, learn more about the customization process and request a full quote. You could also create multiple safety vest prototypes and choose the best one!
Reimagine Your Safety Vests
Custom printed safety vests turn your regular safety vests into real marketing opportunities.
First, start with the right safety vest classification. Next, add your logo, tagline, and contact information for maximum marketing impact. Think about best practices in logo design and text. 
Are you ready to print your safety vests now?
Browse our wide selection of safety vests and contact us today for a full quote.